4 yrs | 128 credits
General required courses 9 credits + General courses 15 credits + Required and Elective courses 104 credits.
---
49 required courses+55 elective courses (19 out of 55 are required to take department courses)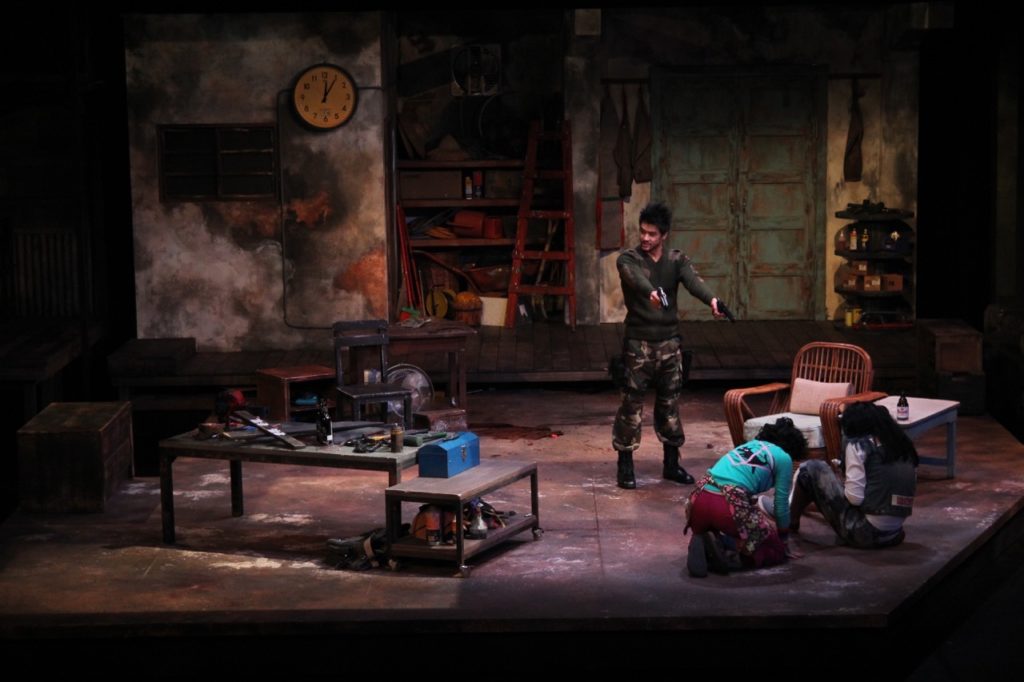 Program Structure
The department offers a four-year program leading to a Bachelor of Arts degree in Drama and theatre.
Students should complete a minimum of 128 credits, of which 49 are required courses of the department and 55 are electives.
*For electives courses, 19 out of 55 electives are required to be taken from department courses.
For detailed information, please consult the following websites:
CODE
COURSE NAME
CREDITS
Freshman
109 10010
Introduction to Theatre
3
109 10200
Guided Reading of Plays
3
109 10701
Acting (I) (1)
2
109 10702
Acting (I) (2)
2
109 10711
Rehearsal (I) (1)
1
109 10712
Rehearsal (I) (2)
1
109 10800
Stage Craft (I)
2
109 24110
Lighting Tech. (I)
2
109 24310
Costume Craft (I)
2
109 10110
Play Production I
2
Sophomore
109 21000
Classical Masterpieces of Western Drama
2
109 21020
Modern Masterpieces of Western Drama
2
109 22000
Classical Masterpieces of Chinese Drama
2
109 22010
Modern Masterpieces of Chinese Drama
2
109 14000
Basic Design
2
109 20121
Play Production II (1)
2
109 20122
Play Production II (2)
2
Stage / Lighting / Costume Design I (Choose one of the three)
2
Junior
109 31001
History of Western Drama and Theatre(1)
2
109 31002
History of Western Drama and Theatre (2)
2
109 32011
History of Chinese Drama and Theatre(1)
2
109 31002
History of Chinese Drama and Theatre (2)
2
109 33430
Play Production III
2
Senior
109 43000
Senior Production
3
Total Credits:
49